​John Dominic Crossan, renowned historical Jesus scholar, presents three provocative lectures to participants at Unitarian Church of Baton Rouge, March 23 - 24, 2012. Dr. Crossan explores the topic "How Fiction By Jesus Became Fiction About Jesus" by walking participants through the evolution of Jesus's parables as they are told and re-told by the gospel writers. Dr. Crossan introduces audiences to the particularities of first century Jewish life, belief and thought that made the parables of Jesus so readily accessible and yet so very explosive for his listeners.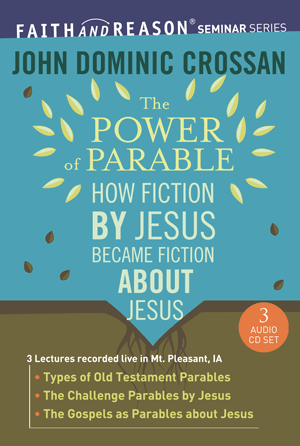 March 23-24, 2012
Baton Rouge, LA
Presented by
Support our Seminars
Our upcoming seminar in Houston is our biggest yet, taking place with several speakers across multiple days and venues. If you can't attend, please consider a donation to help us with the speaker fees, event logistics, and other costs to bring the progressive spiritual message to audiences.