​In this FaithandReason® seminar, held at First United Methodist Church in Baton Rouge, LA, April 8-9, 2011,Richard Rohr explores "The Change That Changes Everything" in four powerfully provocative lectures: "How We See and How We Don't See;" "Contemplation as an Alternate Consciousness;" "The Rediscovery of Seeing;" and "Implications for Religion, Relationships and Politics." Throughout this seminar, Richard Rohr had the remarkable ability to help participants recognize how the "normalcy" of the way we view people, the world, and ourselves keeps us divided, anxious, and overwhelmed.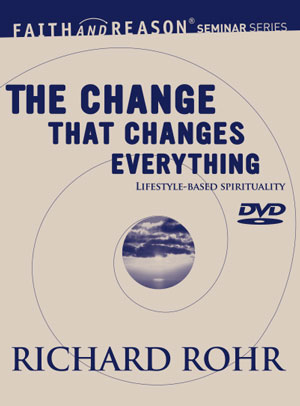 April 8-9, 2011
Baton Rouge, LA
Presented by
Support our Seminars
Our upcoming seminar in Houston is our biggest yet, taking place with several speakers across multiple days and venues. If you can't attend, please consider a donation to help us with the speaker fees, event logistics, and other costs to bring the progressive spiritual message to audiences.