​On May 11-12, 2007, John Dominic Crossan presented four lectures in San Antonio, TX at St. Mark's Episcopal Church and Madison Square Presbyterian Church. In this fine study of civilization, culture and transformation, Crossan asked important questions: have those who resort to violence as a means of change succeeded in their quest for empire? Or has nonviolence been more effective in bringing about lasting change? He opened the door on the real world of historical Jesus and you don't get to see it unless you see him against the background of Rome's Empire.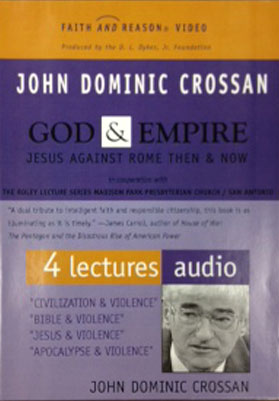 May 11-12, 2007
San Antonio, TX
Presented by
Support our Seminars
Our upcoming seminar in Houston is our biggest yet, taking place with several speakers across multiple days and venues. If you can't attend, please consider a donation to help us with the speaker fees, event logistics, and other costs to bring the progressive spiritual message to audiences.