David Dykes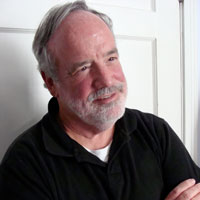 David Dykes leads The D. L. Dykes, Jr. Foundation as CEO and member of the Board of Directors. He developed the concept of FAITHANDREASON®, a brand now recognized as promoting critical thought about Christian theology and scholarship-based awareness of its historical development. He has produced television and video programs relative to church history, biblical theology, and science education that have aired over PBS, and other cable networks throughout the nation. David holds a BA in Philosophy from Centenary College, Shreveport, Louisiana, and a Master's of Divinity from Candler School of Theology at Emory University, Atlanta, Georgia.​  David Dykes lives in Jackson, MS.
Jack Easterwood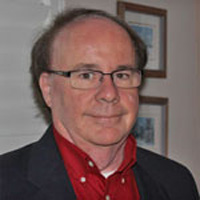 Jack Easterwood is a native of Shreveport, Louisiana and has lived there most of his life. He continues to be active in First United Methodist Church in Shreveport, where Dr. D. L. Dykes, Jr. was pastor. During that time he was active in the television ministry and oversaw engineering operations of Alternate View Network in support of Dr. Dykes' ministry. He was one of the producer's of the Faith and Reason television series for the Dykes Foundation.After living in Chicago for 1 ½ years during 2001 – 2002, Jack moved back to Shreveport where he is currently employed in the oil and gas industry. He joined the Dykes Foundation board in 2010.​  Jack Easterwood lives in Shreveport, LA.
Phyllis T. Renfro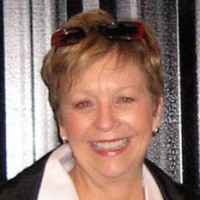 ​Phyllis T. Renfro  is a Journalism and English graduate of Mississippi University for Women, a graduate of Royal Holloway College in Surrey, England, and an education graduate of Chatham College in Pittsburgh, PA.  Phyllis has worked as a public relations director for several state-level organizations and has been an assistant society editor for a daily newspaper.  She is currently working as a "post-retirement" pre-school teacher and has taught kindergarten students for many years.  Phyllis has been a math consultant for a national non-profit school-reform program.  She has been a member of Christ Church Episcopal Church, Houston TX, since 1984 and has served as a member of the vestry, who are the legal agents responsible for the corporate property and relations of the parish members to its clergy.  Phyllis has served on the church council for Justice and Peace, Membership and Evangelism, Community Life, and Adult Formation.  She is a member and student of the Jung Center in Houston, TX.  Phyllis is a resident of Houston TX, and the proud grandmother of Alistair Mathis James Renfro, son of Cooper and his wife, Victoria Renfro.
J. David Stone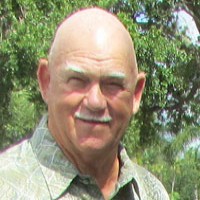 ​J. David Stone is a consultant for Crown Media – Hallmark Channel and Hallmark Movie Channel. David is former Regional Vice President for Hallmark Channel's central region and responsible for Network Distribution and Service for 17 states extending from the Dakotas to the Caribbean. David is President and Chief Executive Officer of Stone & Associates, which offers extensive leadership in television production, public relations, National and International business exchanges, travel and importing. Stone & Associates partners with Soviet General and maintains a relationship with Boris Yeltsin's Russian Academy of Administration and Management.David is a graduate from Louisiana State University, Louisiana Tech University, Sarritt College in Nashville, TN, and holds an Honorary Doctorate from the Russian Academy of Administration and Management in Moscow, Russia.  David Stone lives in Bradenton, FL.
Sallye Wilcox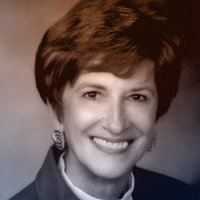 Sallye Wilcox, a native of Mississippi, joined the Board of Directors upon retiring from her position as Executive Director (CEO) Mississippi Hospital for Restorative Care, Jackson, Mississippi after a career both as a professor of Psychiatric Nursing and as a hospital administrator. She is a graduate of Millsaps College (B.S.) in Jackson, University of Mississippi School of Nursing (B.S.N.), Case Western Reserve University School of Nursing, (M.S.N.), and the University of Mississippi/Health Care Administration (Ph.D.). Sallye has served in numerous volunteer positions and served on a number boards of Not-for-profit organizations. She and husband, Dick, recently retired from International Paper Company and as President and CEO of the Business & Industry Political Education Committee of Mississippi, continue as volunteers while enjoying travel, grandchildren and a wide circle of friends.  Sallye Wilcox lives in Oxford, MS.
Deborah W. (Debo) Dykes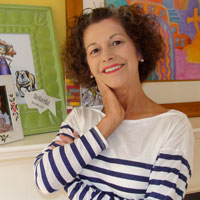 ​​Deborah W. (Debo) Dykes  holds a Bachelor of Science and a Master's degree in Education. She has been an elementary school teacher, middle school science teacher, and a director of academic advance for higher education. Following graduate work in Anglican Studies she was ordained in the Episcopal Church at St. John's Episcopal Cathedral in Denver, CO. Debo has worked in spiritual formation and education, first as Director of Youth and Young Adult Ministry at St. John's Episcopal Cathedral in Denver, Colorado, then as Canon for Formation & Mission at St. Andrew's Episcopal Cathedral in Jackson, Mississippi, and most recently as Director of Programming for the Center for Formation & Mission for The Episcopal Diocese of Mississippi.